October 2021
What is a BNQ drain?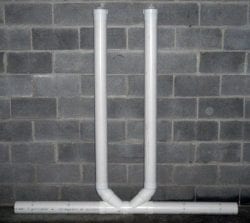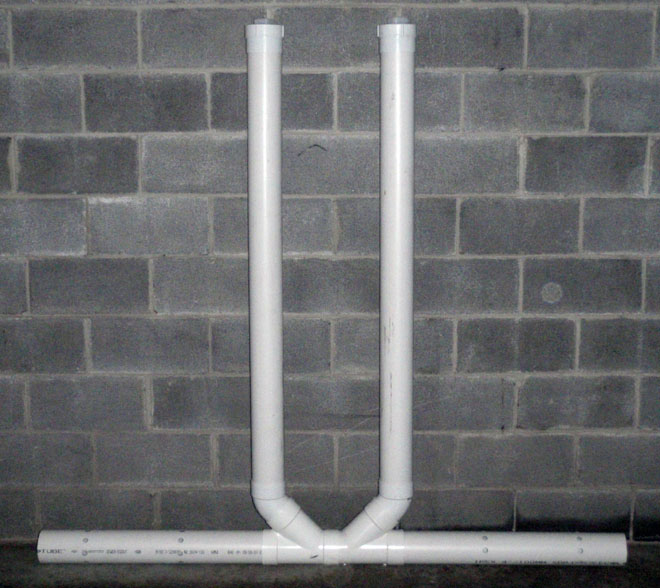 This drain is basically the same drain that we use to make sewers. Being much stronger and smoother than an agricultural drain, this drain offers a much longer life and eliminates the risk of having ups and downs by installing it with a laser. Being perforated all around and having joints that join the lengths of more than 3 inches, it offers a solidity and a performance exceeding the standards of the industry.
Since it is made entirely of plastic, its interior and exterior are smooth. When the time comes to clean it, it becomes as good as new. It therefore allows for more consistent and effective groundwater level control.
Why use a bnq type french drain?
There are almost only advantages to using this type of drain. Why doesn't everyone use this type of drain and why do some people still install agricultural drains? Because it takes longer to install and requires more attention during installation to be fully effective.
The rigid BNQ type drain is manufactured in 10-foot lengths. It must be glued in place and assembled to fit the house. Once assembled, we use a laser to ensure that its drainage slopes are perfect.
The BNQ drain is smooth at the bottom, so it retains much less sediment and deposits than its competitor the agricultural drain. If it is cleaned and well maintained, it will last almost forever since it is rigid and adapts well to changes and bad weather. It is the one and only drain that is effective in the presence of iron ochre. It can be cleaned with high pressure and even uprooted if roots find their way inside.
Cleaning and inspection equipment can easily get through this type of drain since the corners are made with a large radius. In addition, the holes in this drain are much larger than the small holes in an agricultural drain. The water drains much better in these drains.
We decided to install these drains because we care about a job well done and we give guarantees that exceed industry standards. Our employees are trained and specialized in the installation of these drains and know exactly what issues to check during installation.
Steps to install a BNQ drain
During the installation we must make sure that the drain has been glued. The bonding joints are about 3 inches long to prevent the lengths from slipping. The corners of the houses are made so that the cleaning and inspection equipment can flow through the French drain. We also install cleaning stacks at several locations around the building to ensure efficient maintenance. The drain will be laid on a strip of geotextile membrane when there is no iron ochre to filter the sediment from the water table.
Once the French drain is well installed, we cover it with 18 inches of ¾" net stone. The "CNBQ" calls for 6 inches but we prefer to put more since we believe that the key to a good drainage system is the amount of stone put in place. This stone bed will then be covered with another strip of geotextile membrane in order to filter the sediments coming from the surface water runoff.
When we install the geotextile membrane, we make sure to keep water inlets in certain areas. If the membrane clogs in the future, water can still make its way to the French drain.
Once all these steps are done, we can finally backfill the trench and grade the land to accentuate the natural flow of surface water.
Have a BNQ type drain installed
For over 15 years, Lesage Excavation has been providing French drain installation and repair services. Winner of the 2020 and 2021 Consumer's Choice Award in the foundation repair category, our expertise and customer service are recognized throughout the Greater Montreal area.
We are available 7 days a week and 24 hours a day.
You have 3 ways to contact us:

We mainly serve the Montérégie, the Greater Montreal, the South Shore, a part of the North Shore as well as Ontario; and more specifically
Vaudreuil-Dorion – Montreal – Laval – Longueuil – Brossard – Candiac – Salaberry de Valleyfield – North Lancaster – South Glengarry – Alexandria – Hawkesbury – Rigaud – Hudson – Pincourt – Notre-Dame-De-L'ile-Perrot – Lachute – Montebello
We can also travel to more remote areas when the project is complex and the owner cannot find a certified contractor in his area.