In recent years, more and more municipalities and sectors of the Greater Montreal area have been facing soil movement problems, particularly due to the presence of clay or unstable soil on their territory. Some municipalities now require that all new constructions on their territory be stabilized before building in order to avoid any risk of subsidence of houses and buildings. It is in this case that driven piles are most often used.
When to use driven piles
There are different situations that require building a structure on a ground that does not have the bearing capacity to support it:
when the land chosen for the structure to be built is too steep or is at risk of landslides
when there is a need for a house extension
to install a sheet pile system to retain soil during an excavation project
to build a wood retaining wall (interpile sheeting) to retain walls or soils during construction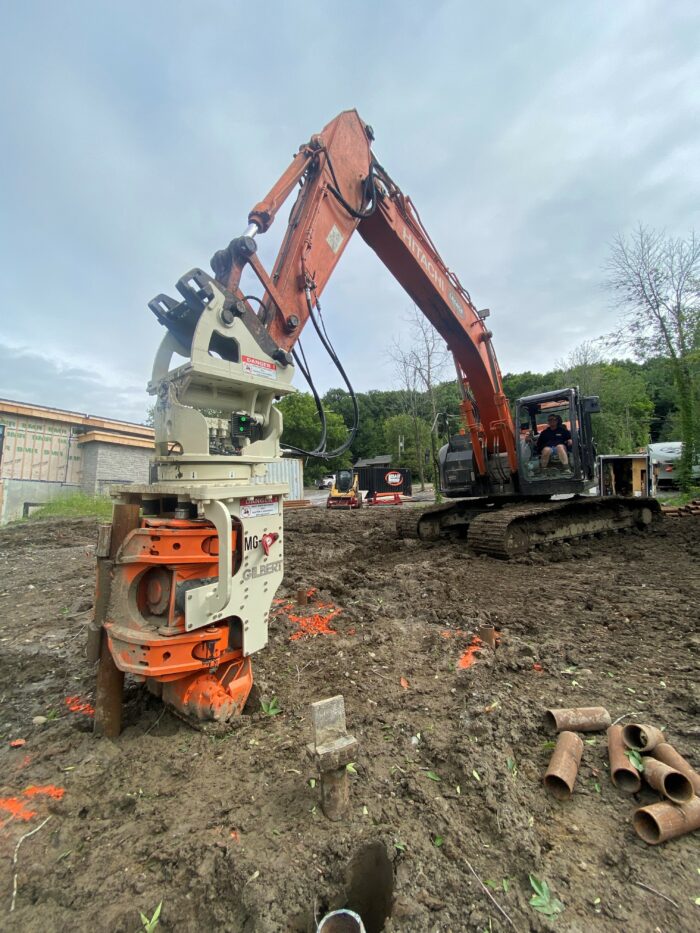 Benefits of using driven piles in construction
Anticipating the stabilization of your foundations allows you to benefit from a number of advantages, including
the assurance of having a stable structure over time
the freedom to build on any soil or terrain
more economical than piling after construction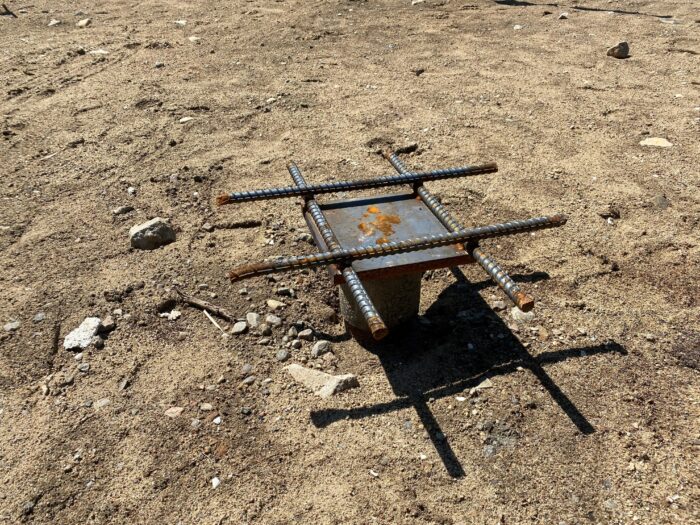 steps for construction on driven piles
The installation of driven piles before the construction of a house or a building requires several steps of verification and installation:
the realization of a detailed plan designed by an engineer
Obtaining construction permits from the municipality concerned
the surveying of the piles by a land surveyor
the driving of the piles
excavation of the trench
shaving the piles to the desired depth and placing the pile heads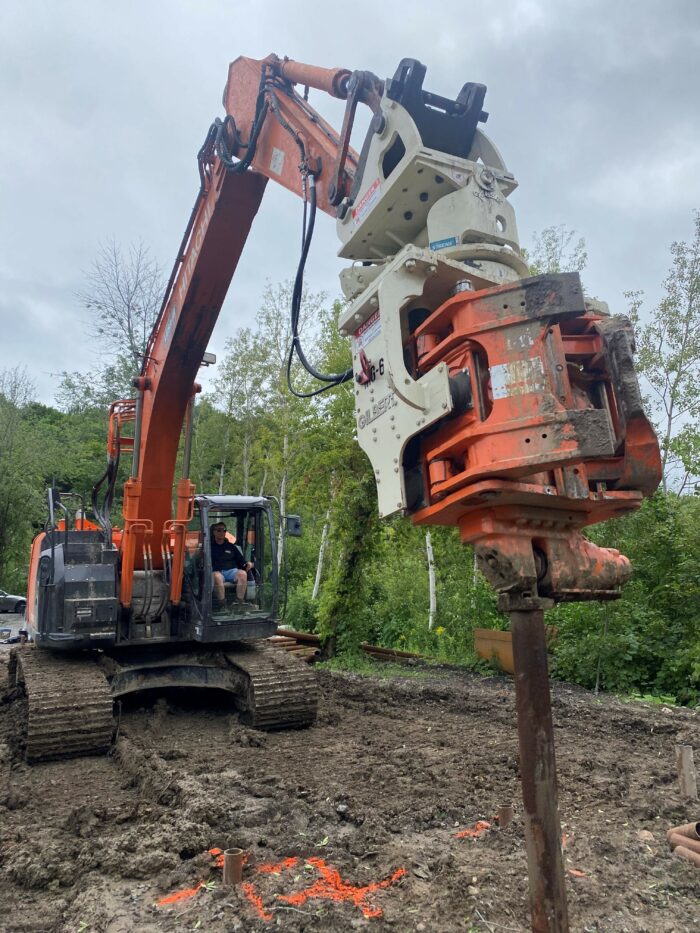 Do you have a driven pile foundation project ?
We are available 7 days a week and 24 hours a day to answer your questions. You have 3 ways to contact us: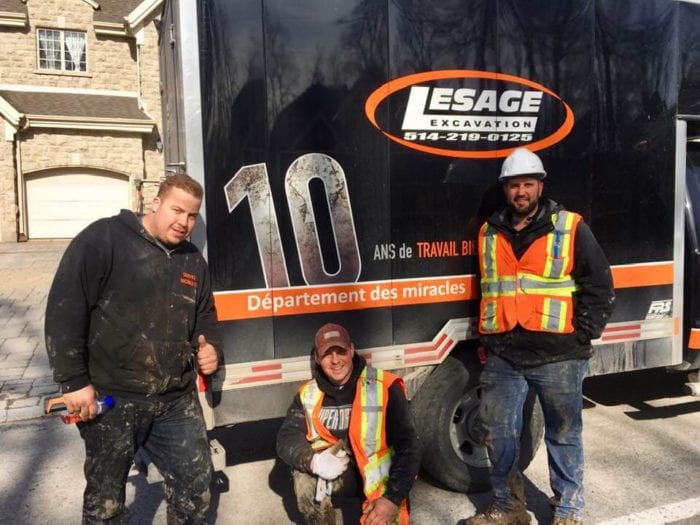 Lesage Excavation has been providing steel sheet piling services for over 15 years. Winner of the 2020 and 2021 Consumer's Choice Award in the foundation repair category, our expertise and customer service are recognized throughout the Greater Montreal area. We mainly serve the Montérégie, the Greater Montreal, the South Shore, a part of the North Shore as well as Ontario; and more specifically: Vaudreuil-Dorion - Montreal - Laval - Longueuil - Brossard - Candiac - Salaberry de Valleyfield - North Lancaster - South Glengarry - Alexandria - Hawkesbury - Rigaud - Hudson - Pincourt - Notre-Dame-De-L'ile-Perrot - Lachute - Montebello. We can also travel to more remote areas when it is a complex project and the owner cannot find a certified contractor in their area.