Waterproofing of concrete foundations
Despite what is done as an image of concrete, it is not waterproof. On the contrary, a submerged concrete for a long period of time becomes like a sponge which will cause it to disintegrate. There are several products on the market for sealing concrete. Our years of experience in waterproofing foundations and our research led us to adopt a strong, flexible and weather-resistant product.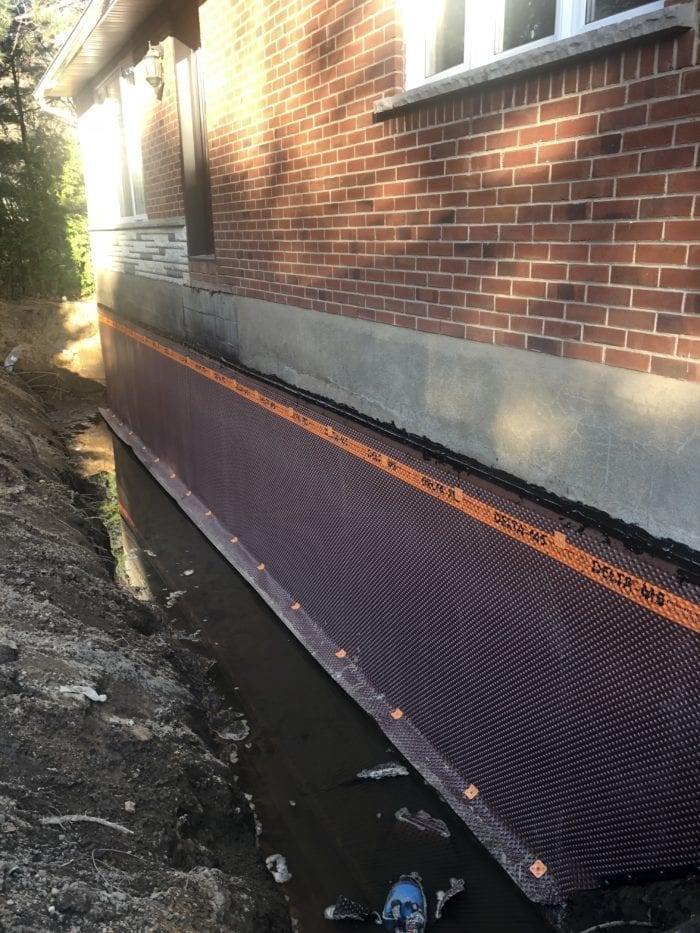 Waterproof elastomeric membrane
Our sprayed elastomeric membrane can be applied at all temperatures and will adhere to the concrete as if it had just been poured. Its properties allow it to remain flexible despite our cold weather. Unlike most of the colored products found on the market, the Premium Rubber Membrane has been proven in Quebec. We love working with this product and it ensures a quality of work well done. We guarantee its waterproofness for 30 years after its application.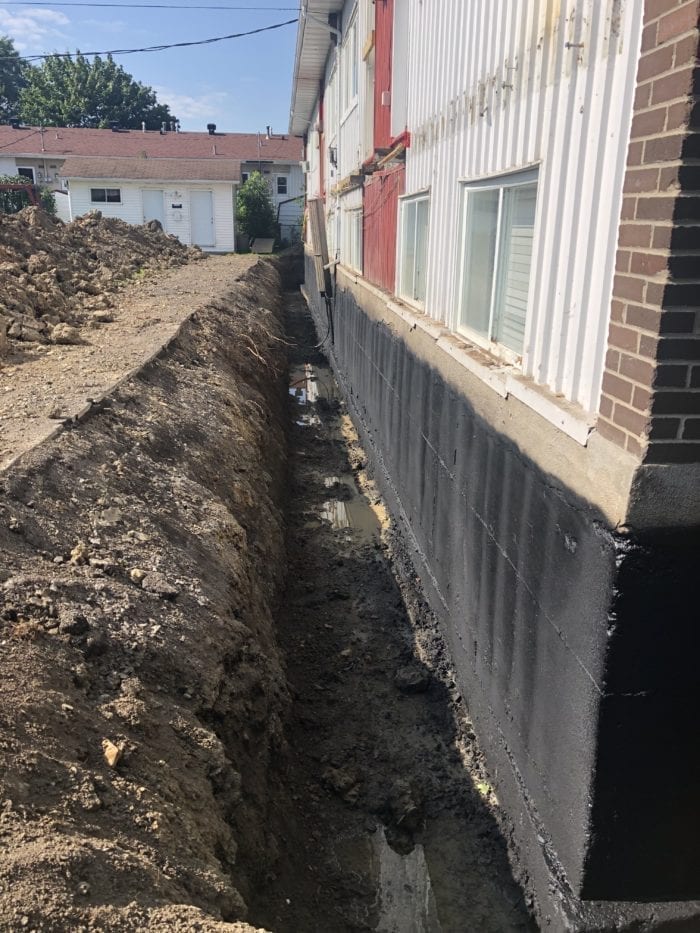 Special foundations
Depending on the type of foundation we have to face, we can adapt our techniques specifically to meet the need of it. When we have a foundation that requires special attention, our engineers and technologists will be able to draw up a plan to protect the owner's investment. Misapplication of a product or improper technique can worsen the situation very quickly.