We often use interpile sheeting when excavation projects are deeper than the existing structure. We install piles on the foundation to be supported and then install wood retaining walls to hold the soil under the foundation. Interpile sheeting installation is a very specialized job as it requires a great deal of precision to ensure that the stability of nearby buildings is maintained.
Interpile sheeting advantages for retaining walls
The installation of interpile sheeting has many advantages in contraction/excavation projects, including
speed of construction
more affordable than other retaining wall designs such as concrete walls, rock walls, etc.
installation in any type of soil
high load resistance (vertical/horizontal/tension) and the addition of anchor bars
limitation of vibrations on structures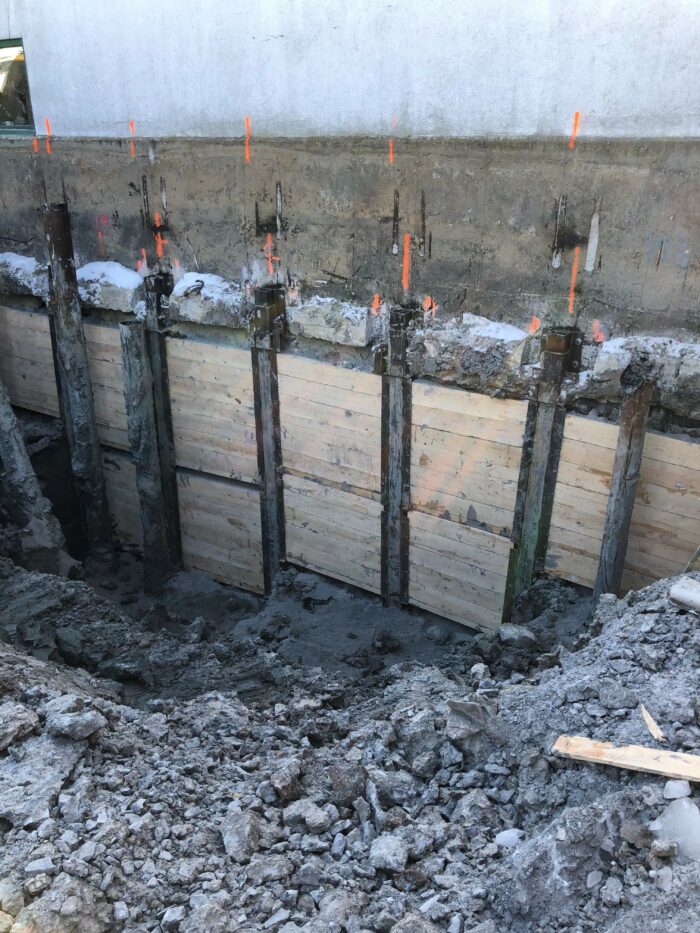 Interpile sheeting installation steps
The installation of interpile sheeting during an excavation or construction project requires several steps:
the completion of a detailed plan designed by an engineer
the application for a permit from the city
the installation of the wall using a vibratory hammer or hydraulic piles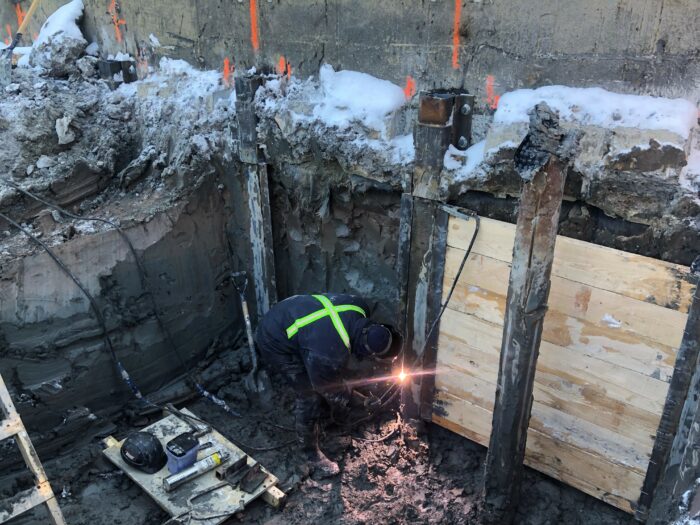 Do you have a interpile sheeting project ?
We are available 7 days a week and 24 hours a day to answer your questions. You have 3 ways to contact us:
Lesage Excavation has been providing interpile sheeting for retaining wall services for over 15 years. Winner of the 2020 and 2021 Consumer's Choice Award in the foundation repair category, our expertise and customer service are recognized throughout the Greater Montreal area. We mainly serve the Montérégie, the Greater Montreal, the South Shore, a part of the North Shore as well as Ontario; and more specifically: Vaudreuil-Dorion - Montreal - Laval - Longueuil - Brossard - Candiac - Salaberry de Valleyfield - North Lancaster - South Glengarry - Alexandria - Hawkesbury - Rigaud - Hudson - Pincourt - Notre-Dame-De-L'ile-Perrot - Lachute - Montebello. We can also travel to more remote areas when it is a complex project and the owner cannot find a certified contractor in their area.