Why basement digging?
In recent years, many building owners have been looking to increase the living area of their property since the value of a building is calculated based on the number of square feet of living space. Lots in the city are generally small and the height restrictions imposed by the city make it impossible to expand above ground. The solution is therefore to go deep. In such a case, we must call our structural engineer to validate the feasibility of the project and the best technique to implement. Thereafter, we can proceed with the work and give full value to the property. This is major work, but our teams can carry it out safely and according to the rules of the trade.
What to check before you start
Before performing your basement lowering work, you should make sure you are familiar with several aspects

your municipality's regulations concerning the conformity of the work (example: height below average exterior ground level, luminosity, height of sewers...).
the nature of the soils (presence of clay, proximity of rock, rotting of joists)
the structure of the building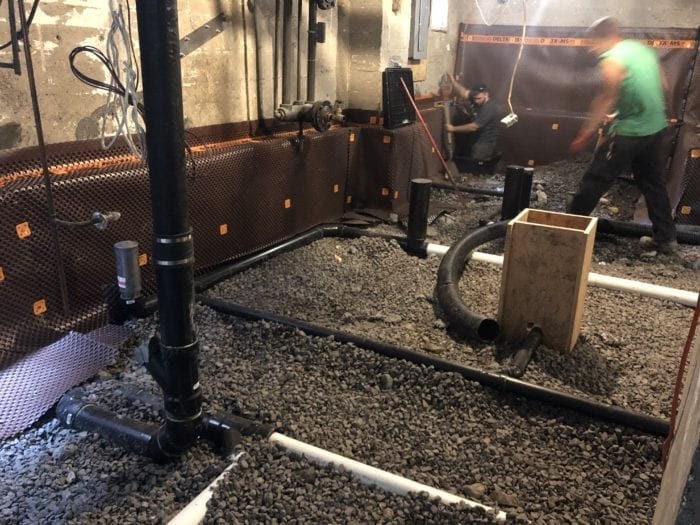 Steps of realization
Site visit to validate machinery access
Provision of plans and specifications for permits
Making an opening in the foundation wall for the machinery
Demolition of concrete slab
Stabilization of the foundation walls according to the method chosen by the engineer
Excavation of the basement to the desired depth
Concrete formwork around the perimeter of the foundation to hold the soil under the original footings in place
Placing a French drain under the concrete slab
Installation of Delta-MS membrane on interior foundation walls
Placing ¾'' DB stone over the entire basement area
Placing vapor barrier and insulation over the entire basement area
Fabrication of sub-slab plumbing for any requirements
Casting the new concrete slab
Fermeture de l'entrée dans le mur de fondation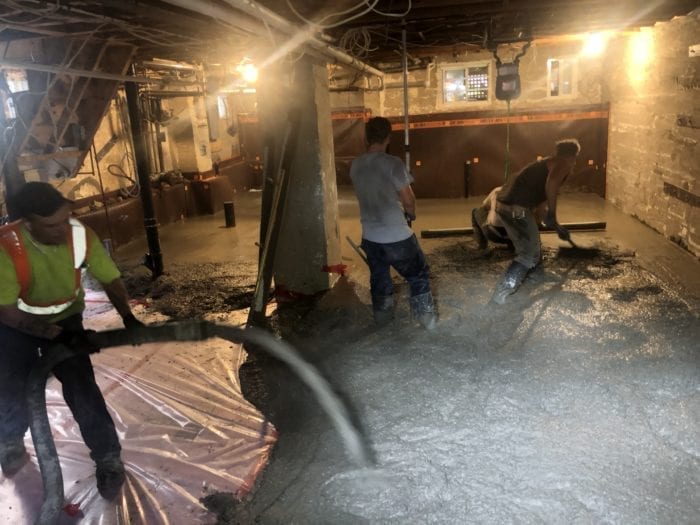 Do you want to dig out your basement?
We are available 7 days a week and 24 hours a day to answer your questions. You have 3 ways to contact us:
Lesage Excavation has been providing basement excavation services for over 15 years. Winner of the 2020 and 2021 Consumer's Choice Award in the foundation repair category, our expertise and customer service are recognized throughout the Greater Montreal area. We mainly serve the Montérégie, the Greater Montreal, the South Shore, a part of the North Shore as well as Ontario; and more specifically
Vaudreuil-Dorion - Montreal - Laval - Longueuil - Brossard - Candiac - Salaberry de Valleyfield - North Lancaster - South Glengarry - Alexandria - Hawkesbury - Rigaud - Hudson - Pincourt - Notre-Dame-De-L'ile-Perrot - Lachute - Montebello
We can also travel to more remote areas when it is a complex project and the owner cannot find a certified contractor in their area.