Pyrite removal
Your garage slab or basement floor is very unstable and seems to be higher in some places? Your house was built before the 2000s? Several cracks are visible on your foundations?
Pyrite and your house
Pyrite may be hiding under your house. If this is the case, in contact with water and oxygen, it causes the granular backfill (rock) under your slab to swell and create pressure on your foundations. Although it is not harmful to health, when the foundations crack, water seeps in and can create mould that can damage the respiratory tract.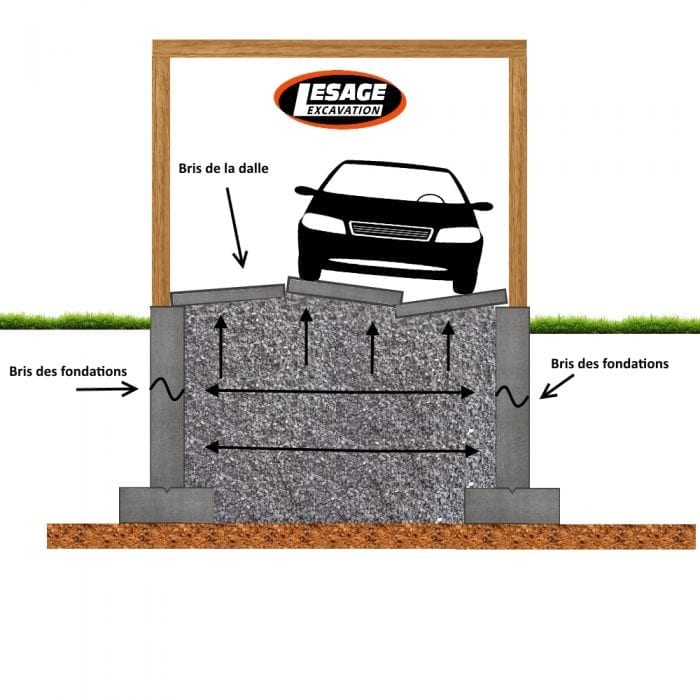 Pyrite test
Sampling tests can be done to confirm its presence when there are hidden defect procedures but, for the most part, a visual inspection is sufficient to confirm the damage.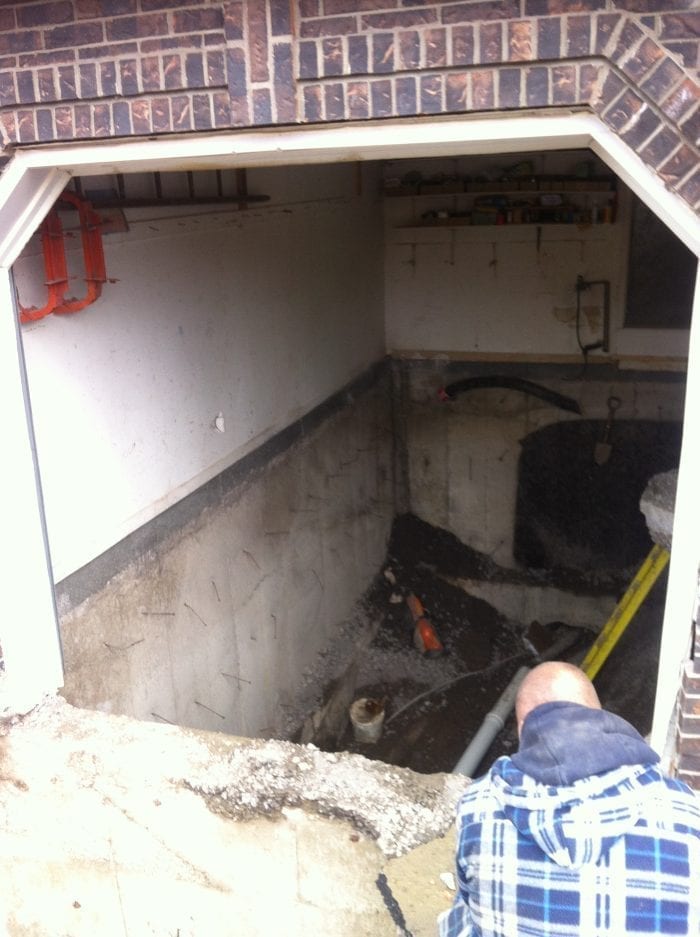 Pyrite problems
To ensure proper aging of the building and to stop the bleeding, the concrete slab must be broken, the backfill removed, cracks repaired and stabilized. Once the entire removal procedure is completed, we can backfill with certified stone and resurface a slab. This way, you can ensure that you live in a safe place. Over the years, we have carried out hundreds of such projects and, as always, we have been able to carry out the work professionally and safely.